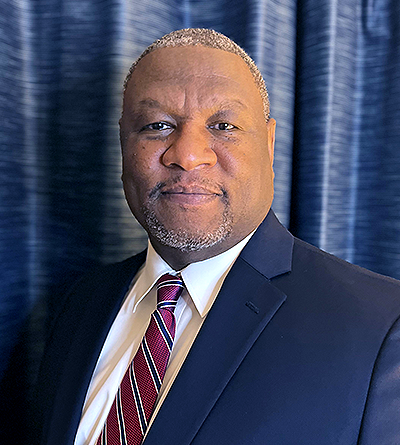 Daryl Carrington
Director, Business Development
Daryl Carrington is the Director of Business Development for Omitron Inc.  He is responsible for strategic development, opportunity identification and evaluation, capture management, proposals, and integrating growth opportunities across Omitron's support sectors, Civil, Department of Defense, and Intelligence communities. Mr. Carrington has over 35 years' experience in the aerospace industry in multiple capacities, business development, program management, systems engineering, and mission operations. He has a proven ability to lead organizations and deliver customer-focused products and services. Under Mr. Carrington's leadership his organization received multiple awards and recognition including the Excellence in Safety & Quality Assurance Award, and National Aeronautics Space Administration (NASA) Goddard Space Flight Center (GSFC) Small Business Prime Contractor of the Year awards, multiple times. Mr. Carrington led the capture of Omitron's prime contract, the Flight Dynamics Support Services III and was the Program Manager of the precursor contract FDSS II. Prior to joining Omitron, he was the Director of the Mission Services Division at a.i. solutions.  As Director, Mr. Carrington was responsible for maintaining and growing the largest business unit within a.i. solutions and led the capture of a.i. solutions' first prime contract, NASA GSFC FDSS contract.  Mr. Carrington created an internal facility for the implementation of R&D and IP development initiatives that led to new business opportunities with current and new customers at NASA and within the DOD. Mr. Carrington holds a Bachelor of Science degree in Aerospace Engineering from the University of Virginia.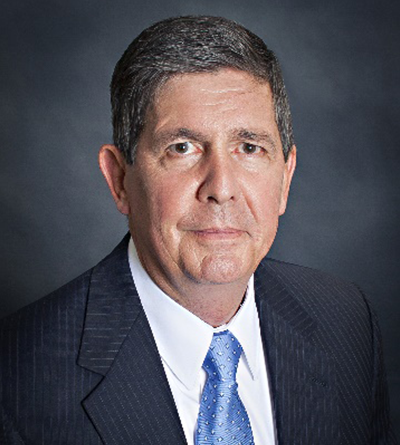 Don Kidd
Vice President DOD/IC Programs
Don retired from the U.S. Air Force with nearly 27 years of service and is recognized as an operational expert in fighter operations, space surveillance, space control, missile warning and defense, and base/installation management.  Previous military assignments included staff positions in the headquarters of Air Training Command, the United States Air Force Academy, Air Force Space Command and The Joint Staff.  He commanded at the squadron and group level and served as the Executive Officer to both the Vice Commander and the Commander of Air Force Space Command as well as the Superintendent of the Air Force Academy; he also served as Speechwriter to the Chairman of the Joint Chiefs of Staff. For the majority of the past eighteen years, Don has served as a consultant and trusted advisor to senior leaders of the aerospace and defense industry and our Nation's military, specializing in business processes, business development, leadership development, wargaming and strategic planning. After years as a consultant to Omitron, Don joined their ranks in 2018, serving in business development and strategic planning roles, as well as serving as a subject matter expert at the National Space Defense Center (NSDC).  At the NSDC, Don serves as a senior advisor to the director of a cutting-edge operations center deigned to protect and defend our Nation's most critical space assets as part of the newest combatant command in the United States Armed Forces, United States Space Command. Prior to Omitron, Don helped stand up the Catalyst Campus in Colorado Springs as Executive Director of the Center for Technology, Research and Commercialization (C-TRAC), a non-profit established to promote and advance technology transfer from the Government to commercial entities and facilitate the Air Force's first cyber innovation center, CyberWorx. Particularly interested in the development and growth of small businesses, Don has served on the National Small Business Association's Leadership Council, Small Business Technology Council, Tax Committee and Economic Development Committee. Like his wife, Ann, Don is very involved in his local community, having served on the Chamber of Commerce and EDC Board of Directors, as the Chair of the Chamber's Defense Mission Task Force, the Chair of the Chamber's Military Affairs Council, the President of the Lance P. Sijan Chapter then Mountain States Regional President for the Air Force Association, led the Pikes Peak or Bust Rodeo Foundation's Military Family Tickets Program, and served as the Chair of the Peterson Air and Space Museum Foundation. Don obtained a Bachelor of Science degree in Biology from St. Vincent College in Latrobe, Pennsylvania; an MBA from National University; a Master's degrees in Strategic Studies from The Air War College. Ann and Don have two children, Eric and Courtney, and a granddaughter, Rylee.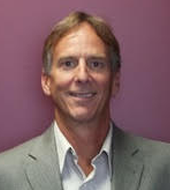 Doug Spiegel
Vice President Civil Programs
Doug Spiegel is the Vice President of Civil Space Programs for Omitron, Inc. He is responsible for the strategic development and execution of Omitron's civil programs for NASA, NOAA, and commercial space customers. He leads the contract efforts covering satellite ground systems development and integration, flight dynamics services and systems, mission operations, software development and mission engineering. Mr. Spiegel has over 35 years' experience in program management, systems engineering, ground systems development, software engineering, and mission operations. He has a proven ability to lead teams and deliver customer-focused products and services. Under Mr. Spiegel's leadership his organization developed and delivered operational Mission Operations Centers for multiple missions including Swift, Fermi, DSCOVR, ICESat-2, RRM, Raven and STPSat-6, and received multiple awards and recognition including NASA Fermi Mission Operations, NASA/NOAA DSCOVR Mission Operations, and NASA Small Business Prime Contractor of the Year for the FDSS-II contract. Prior to joining Omitron in 2000, Mr. Spiegel began his career with NASA Goddard Space Flight Center (GSFC) as a Software Engineer developing attitude ground support systems for several NASA missions over a span of ten years. He then joined the Hubble Space Telescope project where he led the systems engineering and development for the reengineering of the Hubble Space Telescope ground system and support for flight operations and servicing missions. Mr. Spiegel holds a Bachelor of Science degree in Computer Science from Towson State University.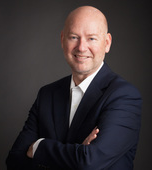 Marc LeBlanc
Chief Strategy Officer
Mark LeBlanc is the Chief Strategy Officer for the Omitron Corporation, a leader in space operations technology development for U.S. Department of Defense (DoD), Civil Space and National agencies.  He is responsible for the integration across the company of economic, financial, customer relationship strategies, and implementation of new technologies. For 20 years, Mark led Omitron's advanced planning and strategies business line centered on Space Domain Awareness (SDA) and Space Control.  During his tenure, this business line evolved into a nationally and internationally recognized industry leader in the SDA mission.  Mark has over 40 years' experience in the Command & Control mission area.  He initially began as an E2C Hawkeye flight officer doing airborne C2.   While still in the Navy, he joined the newly formed US Space Command where he was an orbital analyst and a Space Control analyst.    As a reservist Mark continued in C2 with various IC and USSPACECOM positions, eventually retiring as Navy Commander. As a civilian, he directed the systems integration, operations, research, and deployment of SDA and space defense related activities.  He oversaw the development and operationalization of space C2 systems at the 18th, NRO and NASA. Mr. Leblanc holds a Bachelor's degree in Chemistry, Master's Degree in Acquisition Management, and a MBA in Finance.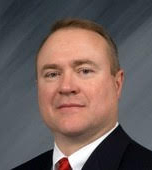 Roger Simpson
President
Roger Simpson, is the President of Omitron, Inc. Omitron, a leader in the design, development, operations, and sustainment of systems that advances space exploration, enables space superiority, and protects mission critical assets. Omitron supports a variety of commercial and government space programs including those for NASA, NOAA, DoD, and the Intelligence Community. In his role as President, Roger is responsible for Omitron's daily operations, strategy, business development, and technology development activities for its Civil and DoD/IC sectors. Before being named President, Roger was the Director of Operations for DoD and IC Space Programs and Vice President of the DoD and IC Sector. Prior to joining Omitron in 2019, Roger dedicated 30 years to NASA and IC space operations, the last 11 years as a member of the Senior Executive Service. During his 30 years of government service, Roger served as the Program Manager for NASA's Rocket Propulsion Test Program, NRO Special Technical Advisor to Director NRO and the United States Strategic Command/Joint Functional Component Command Space, NASA Senior Liaison to the Office of Science Technology and Policy for Shuttle Return to Flight and NASA Senior Liaison to United States Space Command. During his early career with NASA, Roger supported 31 Space Shuttle missions as a Flight Dynamics Officer and was Lead for the International Space Station Trajectory Operations.  While serving as the lead for the ISS Trajectory Operations, Roger played a critical role in the development of what would eventually become the cornerstone of today's SDA mission C2 system, Omitron's Astrodynamics Support Workstation. Roger is the recipient of numerous awards including NASA's Exceptional Achievement Medal in February 2005 for his contributions to the Space Shuttle Return-to-Flight activities. Roger holds a Bachelor's degree in Petroleum Engineering from Louisiana State University and a Program Management MBA.