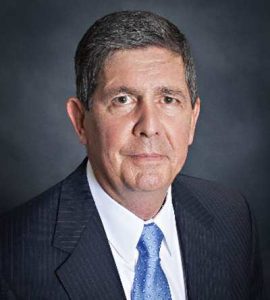 Omitron Inc. announced the promotion of Don Kidd to Vice President of Omitron's DoD/IC division. Mr. Don Kidd has a proven track record at Omitron—serving in business development and strategic planning roles, as well as serving as a subject matter expert at the National Space Defense Center (NSDC). At the NSDC, Don served as a senior advisor to the director of a cutting-edge operations center designed to protect and defend our Nation's most critical space assets as part of the newest combatant command in the United States Armed Forces, United States Space Command.
"This was a natural transition for Don and for Omitron," said Roger Simpson, President of Omitron. "His leadership, strategic vision, and domain expertise with our customer base is unmatched. His forward-thinking approach will enhance and expand Omitron's performance across our contracts."
Don brings over 40 years of experience in industry, 27 years of service in the U.S. Air Force, and over 18 years of consulting in business processes and business development. "I'm honored to lead Omitron's DoD and IC sector", said Don. "The next decade is a pivotal point for the warfighter and Omitron is ready to lead the innovation necessary to meet mission demands."
Prior to Omitron, Don helped stand up the Catalyst Campus in Colorado Springs as Executive Director of the Center for Technology, Research and Commercialization (C-TRAC), a non-profit established to promote and advance technology transfer from the Government to commercial entities and facilitate the Air Force's first cyber innovation center, CyberWorx.